Main content starts here, tab to start navigating
Menus
be healthy. be happy. be loved.
Come dine at Roly China Fusion: the latest and greatest Chinese fusion dining experience in Palm Springs, CA. We offer an intentional and creative menu with small plates, modern Chinese fusion dishes and chef specialties along with signature cocktails, beer and wine.
We source locally in Palm Springs and California whenever possible.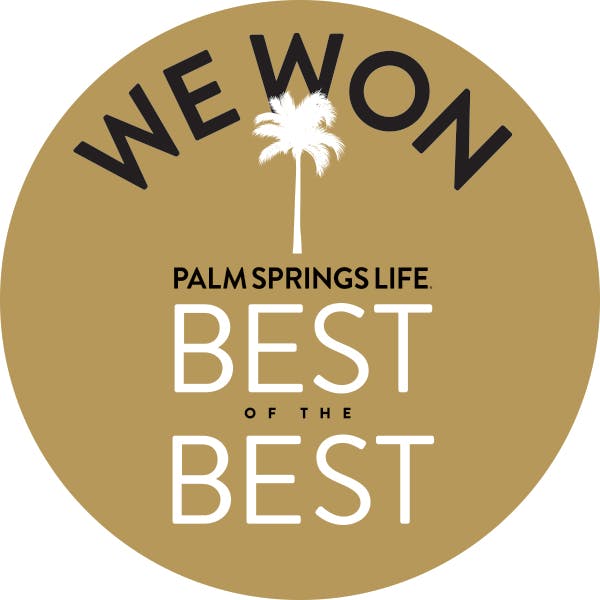 Specialty Cocktails
singapore sling

gin, cherry brandy, cointreau, benedictine, lime, pineapple, cherry

$14

thai basil lemondrop

prairie vodka, thai basii, lemon, bubble gum sugar

$14

yuzu gimlet

vodka, cucumber, basil, mint, yuzu, soda

$14

bourbon basil julep

four roses bourbon, basil, lime, lemon

$14

roly's mule

prairie vodka, ginger beer, lime, soda, copper mug

$14

ultimate gin and tonic

uncle val's gin and fentimins tonic

$14

Blood Orange Rita

Arette blanco tequila, fresh lime, blood orange soda, kafir salted rim

$14

Guava Mojito

Ron Cortez Rum, fresh mint, guava soda, bubble gum sugar

$14
Dim Sum
all dim sum is served with a trio of house sauces | Chinese black vinegar sauce, house-made chili sauce, ginger tamari sauce
Shrimp Dumpling

Water chestnuts, carrots, and green onions

$14

Pork Pot Stickers

Shiitake mushrooms, ginger, onions

$12

Szechuan Chicken Dumplings

Crispy garlic chili sauce, szechuan peppercorn, peanuts

$12

Vegetable Dumplings

Edamame, truffle

$14

Pork and Shrimp Shu Mei

Tamari, ginger, Shiitake mushrooms

$14

Lobster Dumplings Shiitake Mushroom Truffle Butter Sauce

Napa cabbage, sesame

$21
Roly China Fusion makes every attempt to identify ingredients that may cause an allergic reaction for those with food allergies. However, there is always risk of contamination as in our kitchen we use products such as milk, eggs, gluten, msg and peanuts
Small Plate
Sea Bass Satay

Miso glaze, wakame salad

$24

gluten free

5 Spiced Short Ribs

Tamari jus, star anise, cinnamon

$19

gluten free

shishito peppers (gf)

yuzu ponzu

$14

cold peanut noodle

savoy cabbage, red cabbage, cilantro, snap peas, carrots, peanut sauce, chopped peanuts

$15

peanut

Popcorn Lobster

mazuna, tamari vin, spicy mayo

$22
Soup
Wonton Soup

Chicken wontons, bok choy, mushrooms, water chestnuts

Cup $9

Bowl $16

Hot and Sour Soup

Spicy and tangy broth, egg, white pepper

Cup $8

Bowl $14
Tradition
Almond Chicken

Garlic tamari sauce, water chestnuts, celery, mushrooms, carrots

$26

gluten free

Sweet and Sour Chicken

Ginger, bell peppers, pineapple, lychee, penaut

$26

gluten free

Beef and Broccoli

Marinated flank steak, garlic, ginger, broccoli, water chestnuts

$28

gluten free

Green Curry Vegetable and Tofu Stir Fry

Green curry sauce, crispy tofu, snap peas, Shiitake mushrooms, bell peppers

$23

gluten free

Kung Pao Chicken

Spicy tamari glaze, bell peppers, onions, peanuts

$26

gluten free

Kung Pao Beef

Marinated Flank Steak, spicy tamari glaze, bell peppers, onions, peanuts

$30

gluten free
Vegan
Mushroom ginger mixed vegetable stir fry

wild mushroom, carrots, cauliflower, broccoli, snow peas, water chestnuts, ginger mushroom sauce

$18

gluten free

Fried Tofu $6

Sweet and Spicy Cauliflower

Crispy cauliflower, Korean sweet and spicy glaze

$16

gluten free

Szechuan Brussel Sprouts

Spicy tamari glaze, peanuts

$16

gluten free

Baby Bok Choy and Mushrooms

Ginger, white wine sauce

$16

gluten free
Rice and Noodle
Kim Chee Fried Rice with Lobster

kimchi, crispy shallots, white pepper

$38

gluten free

Braised short rib fried rice

Wok-fried egg, teriyaki glaze, crispy onions

$28

gluten free

Pineapple Fried Rice

Shrimp, Chinese sausage, madras curry powder

$32

gluten free

Garlic Noodles

Egg noodles, parmesan cheese, soy vinaigrette

$16

Pad See Ew Beef

Marinated flank steak, choy sum, rice noodles

$26

gluten free

Shanghai Noodles Combo

Beef, chicken, shrimp egg noodles, vegetables

$36

Dan Dan's Noodle

Szechuan chili sauce, pork, chili oil, peanuts

$24

Lobster and Tiger Shrimp Noodle

fresh egg noodle, tiger shrimp, lobster, julienne vegetables, ginger mushroom sauce

$38
Roly's Favorites
wok fried salt and pepper whole red snapper for two

sea salt, peppercorns, fresno chiles, tamari fried rice

$68

Crispy Coconut Shrimp

Asian style aioli, shredded coconut, pineapple

$36

Hong Kong Beef

Marinated flank steak, szechuan chili sauce, snow peas, mushrooms

$32

gluten free

Miso Glazed Seabass

Miso glaze, bok choy, Shiitake mushrooms

$48

gluten free

Green Curry Chicken in Clay Pot

Kaffir lime, Thai basil, Thai chili, coconut milk

$28

gluten free

Mongolian Beef

Marinated flank steak, wok fired white and green onions, chile de arbol, sambal, fresh garlic, tamari, rice noodles

$30

Mongolian Tofu

wok fired white and green onions, chile de arbol, sambal, fresh garlic, tamari, rice noodles

$23

Roly's Mandarin Chicken

Tangy orange sauce, chili, fresh oranges

$28

gluten free
Roly China Fusion makes every attempt to identify ingredients that may cause an allergic reaction for those with food allergies. However, there is always risk of contamination as in our kitchen we use products such as milk, eggs, gluten, msg and peanuts
Dessert
Lemongrass Sorbet "Bomba" in a chocolate cup

$9

Flourless Chocolate Cake with Blood Orange Sauce

$9

Passionfruit Sorbet "Bomba" in a chocolate cup

$8
Roly China Fusion makes every attempt to identify ingredients that may cause an allergic reaction for those with food allergies. However, there is always risk of contamination as in our kitchen we use products such as milk, eggs, gluten, msg and peanuts
Beer
singha draft

$10

shrimshaw northcoast brewing company draft

$9

Northcoast IPA

$10

Red Seal (lager)

$11
soto, junmai daiginjo, japan 300 ml

$25

soto, junmai, japan 180 ml

$9

Bushido (180ml)

$10

Snow Maiden (180 ml)

$13
sauv blanc
stolpman, santa barbara county

glass $9

bottle $36

rombauer, napa valley

glass $17

bottle $68
capitelle de remes, france

glass $9

bottle $36
la playa, chili

glass $8

bottle $32

heritage de calcaire bourgnone blanc, france

glass $11

bottle $44

rombauer, carneros

glass $22

bottle $88
Papapietro Perry

Russian River Valley $95

Leras Family Vineyard $140

Leese Fitch

glass $9

bottle $36

alias, california

glass $8

bottle $32

dutton estate, sonoma

glass $15

bottle $60
la playa, chile

glass $9

bottle $36

rombauer, carneros

half bottle 375 ml $75

full bottle 750 ml $140