Main content starts here, tab to start navigating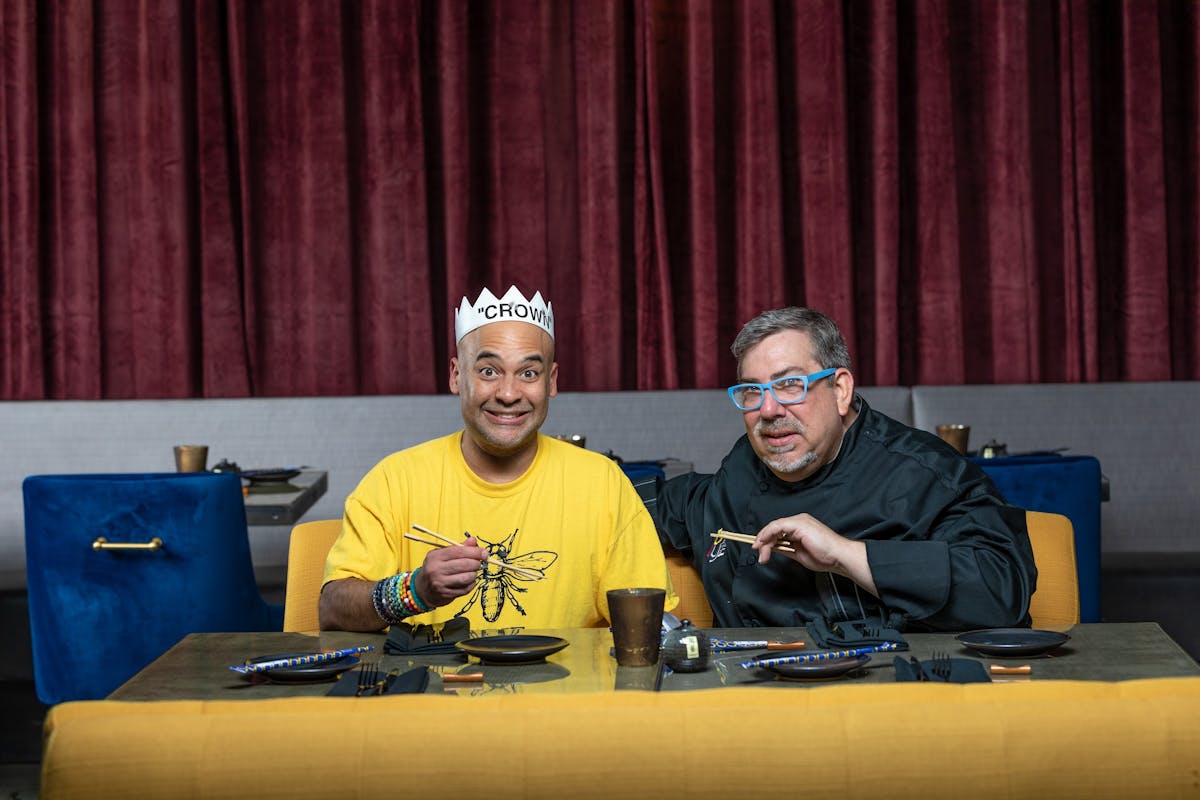 Chad Gardner
Chef Owner
Chad Gardner is a culinary artist, chef and restaurateur. His passion for cooking and entertaining inspired him to start Gardner Hospitality Group, which includes Roly China Fusion Bar and Restaurant, 533 Viet Fusion Restaurant and Dash & a Handful Catering.
Gardner is proud to offer guests the culmination of his culinary experiences, blending global spices with classic techniques to create sumptuous global modern cuisine. He has over 20 years of fine dining hospitality experience, which enables him to create the ultimate guest experience to make each event a memorable occasion.
Gardner's most recent restaurant venture, Roly China Fusion Restaurant and Bar, is inspired by his husband Roly. The restaurant, which opened October 2019, offers modern Chinese cuisine with a fusion twist, as well as selection of handmade Dim Sum. In 2015, Gardner purchased 533 Viet Fusion due to his passion for the fresh ingredients and bold flavors of Vietnamese fare combined with his personal love of creating edible art. Chad opened his catering and events business in 2011, Dash and a Handful, which was a nod to his mother who raised him to cook with a "dash of this" and a "handful of that."
Before venturing into his own business pursuits, Gardner moved to Palm Springs for a prestigious wine director job at Kaiser Restaurant Group while he finished up his degree in Culinary Arts. He began catering before he completed culinary school. Prior to that, Gardner was living in his native Sonoma County. He recalls becoming inspired by the farm-fresh approach found while working at prestigious dining destinations such as Applewood Inn Restaurant, Zazu Restaurant & Farm and John Ash & Co.
He has also lived in New York City, where he managed the Tuscan Square Restaurant in Rockafeller Center. His first job in the food and beverage industry was at the Five-star, Five-Diamond Four Seasons Clift Hotel in San Francisco, where he caught the eye of notable chefs who were impressed by his unique style.
Gardner grew up admiring his mother's work in the kitchen creating wonderful meals for his family and for the customers of his family's popular Sonoma County restaurants. Chad was a cook in one of the restaurants when, at 17 years old, he realized that he wanted a career in the fine dining hospitality industry.
"My mom cooked with love, so to me, cooking is love," says Gardner. "And my guests can see that love in every dish I create."