Main content starts here, tab to start navigating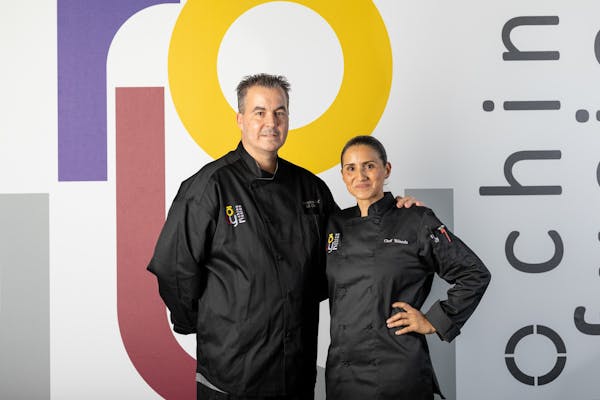 Dennis Joseph "DJ" Cheek
Executive Chef
Dennis Joseph Cheek, or Chef DJ, is the executive chef at Roly China Fusion Restaurant and Bar in Palm Springs, California. He is proud to offer guests an elevated, whimsical dining experience featuring traditional Chinese cuisine with a modern twist.
Most recently, Cheek managed over $20 million in food and beverage revenue at Tao Asian Bistro and Night Club in Las Vegas. Prior to that, he was the executive sous chef at the Fantasy Springs Casino in Indio. He moved to the Palm Springs as executive sous chef at Pacifica Seafood Restaurant area after his time at Paul Lee's Chinese Kitchen as director of culinary. He worked as the executive chef at celebrity chef Marin Yan's restaurant, Sensasian Restaurant, where he furthered his expertise in Chinese cuisine. Previously, he worked alongside Paul Fleming as the executive chef at Fleming's Steak House. Cheek started his career at PF Chang's China Bistro as a sous chef where he was promptly promoted to chef-partner and opened multiple locations.
Cheek graduated from Washington State University with a bachelor's degree in hotel and restaurant administration and minor in Spanish. He has the pleasure of working alongside his wife, Chef Yolanda Cheek, who creates the Dim Sum at Roly China Fusion. A family man, he enjoys spending time with his kids and watching them grow up.