Main content starts here, tab to start navigating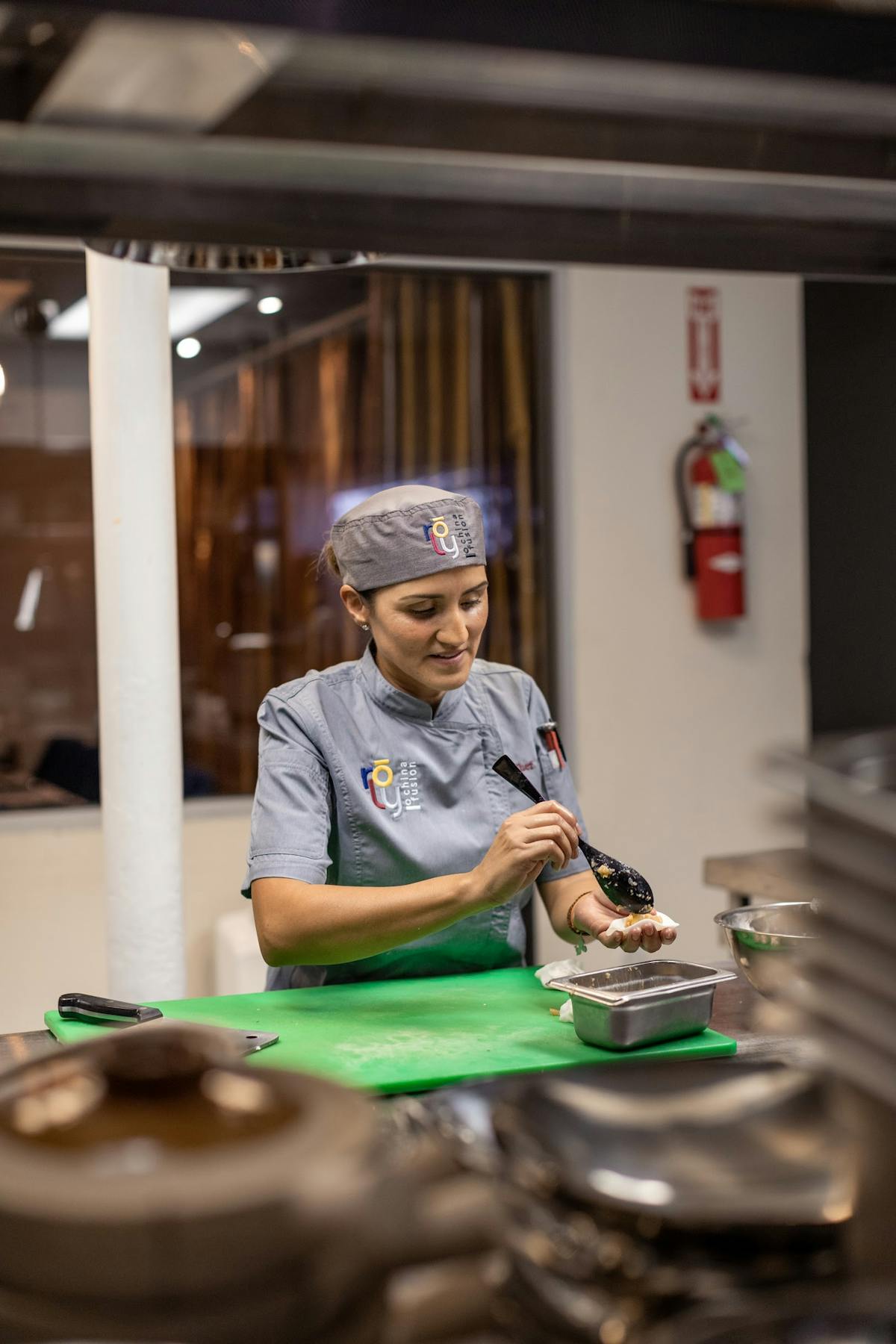 Yolanda Orozco Cheek
Dim Sum Chef
Chef Yolanda Orozco Cheek is bringing authentic Dim Sum to Palm Springs at Roly China Fusion Restaurant and Bar. She produces up to seven unique styles of Dim Sum every day, with some of her specialties including the spicy pork BBQ bao dumplings and lobster dumplings with shiitake mushrooms and truffle butter sauce.
"I love teaching other people the patience it takes to be able to create the best Dim Sum," says Cheek.
Before moving to Palm Springs, Cheek opened ChopStix Restaurant at the Atlantis Paradise Island in the Bahamas, where she worked alongside a very experienced chef from China for two years. Previously, she worked at Paul Lee's Kitchen in Scottsdale, Arizona where she became a Dim Sum trainer and opened several restaurants in addition to the multiple Outback Steakhouse restaurants she opened with Paul Fleming, the founder of PF Changs and Paul Lee's Kitchen. Cheek began her career at Fleming Steakhouse after moving to the United States from Mexico.
She enjoys spending time with her kids and husband. With a passion for learning, Cheek is always looking for ways to grow because there is always something new to discover. She is grateful for the opportunity to make the best Dim Sum in town.